Classical for Quartet
We have many more pieces than is listed below – please ask if you want something that isn't here, we might have it!
Bach – Air from Suite No 3, Jesu Joy, Arioso, Concerto in D minor for two violins, Brandenburg 3, Badinerie from Suite No 2
Bach – Brandenburg 2
Bizet – Duet from Pearl Fishers, Carmen melodies
Boccherini – Minuet
Borodin – First Polotsvian Dance, Notturno from Quartet No 2
Brahms – Hungarian Dances No 1 and No 5
Brahms – Hungarian Dance No 6
Caccini – Ave Maria
Capua – O Sole Mio
Copeland – Saturday Night Waltz
Corelli – Concerti Grossi
Chopin – Nocturne Op 9, No 2
Davies – Pride & Prejudice
Delibes – Flower Duet from Lakme
Dvorak – Humoresque
Elgar – Chanson di Nuit
Elgar – Salut D'Amour, Chanson De Matin, Idylle
Faure – Pavane
Field – Nocturne in Bflat
Franck – Panis Angelicus
Grainger – English Country Gardens
Grieg – Holberg Suite
Grieg – Waltz op 12, Norwegian Dance
Gossec – Tamborin
Handel –  Passacaglia from Suite in G, Arrival of the Queen of Sheba, Largo, movements from Water Music and Fireworks music including the Hornpipe
Haydn – various quartet movts
Jenkins – Palladio
Kreisler – Liebesfreud, Leibesleid, Schon Rosmarin
Mascagnini – Intermezzo for Cavaliraria Rusticana
MacDowell – To a Wild Rose
Massenet – Elegia, Meditation
Mendelssohn – Wedding March, Nocturne from Midsummer Night's Dream
Monti – Czardas
Mozart – Divertimenti in D, F & Bflat, Eine Kleine Nachtmusik, Voi Che Sapete & Non piu Andrai, March & the Overture from Marriage of Figaro, Alleluja from Exultate Jubilate, Andante from Piano Concerto No 21
Offenbach – Barcarolle, CanCan
Pachelbel – Canon & Gigue
Piazolla – Libertango
Puccini – O Mio Babbino Caro, Musetta's Waltz Song
Purcell – Abdelazer Suite, Chaconne
Rachmaninoff – Vocalise
Satie – Gymnopedie
Shostakovitch – Gadfly Romance
Schumann – Traumerei
Schubert – Moment Musical
Smetena – Dance of the Comedians
Stanley – Trumpet Voluntary
Strauss – Blue Danube Waltz, Wine Women & Song, Radetzky March, Tritch Tratsch Polka
Sullivan – selection
Tchaikovsky – March, Mirlitons, Sugar Plum Fairy from Nutcracker, Sleeping Beauty Waltz
Vivaldi – Concerto in A min for two violins, the Four Seasons, Gloria
Trad – Greensleeves
Trad March – Begone! Dull care
Wagner – Wedding March , Ride of the Valkyries
Walford Davies – RAF March Past
Warlock – Capriol Suite
Verdi – Brindisi from La Traviata, the Quartet & La Donna e Mobile from Rigoletto
Pop and Rock for Quartet
We're constantly updating. If there's any song you'd like that's not listed please ask, we may have it.
Africa – Toto
A Kiss from a Rose – Seal
All About You – McFly
All You Need is Love – Beatles
Always and Forever – Luther Vandross
Angels – Robbie Williams
Ave Maria – Beyonce
Back in Black – ACDC
Back in The USSR – Beatles
Baker Street – Rafferty
Bad Guy – Billie Eilish
Billie Jean – Jackson
Bittersweet Symphony – Jagger/Richards
Bohemian Rhapsody – Queen
Chasing Cars – Snow Patrol
Clocks – Coldplay
Crazy Little Thing – Queen
Crocodile Rock – Elton John
Day Tripper – Beatles
Delilah -Tom Jones
Eleanor Rigby – Beatles
Endless Love – Ritchie
Everlasting Love – Love Affair
Every Breath You Take – Sting
Eye of the Tiger
Fernando – Abba
Foxey Lady – Hendrix
From this Moment On – Shania Twain
Girls Like You – Maroon 5 (featured in Bridgerton)
God Only Knows – Beach Boys
Goodbye Yellow Brick Road – Elton John
Hallelujah – Cohen
Happy Together – Turtles
Hard Day's Night – Beatles
Here Comes the Sun – Harrison
Hernando's Hideaway – Jerry Ross
Heroes – Bowie
Highway to Hell – AC/DC
Hoppipolla – Sigur Ros
Hotel California – Eagles
How Deep is Your Love – Bee Gees
How Long Will I Love You – Ellie Goulding
I Gotta Feeling – Black Eyed Peas
I Want To Break Free – Queen
In My Blood – Shawn Mendes
I'm Yours – Mraz
Imagine – Lennon
Isn't She Lovely – Stevie Wonder
Killer Queen – Queen
Kiss from a Rose – Seal
Light My Fire – The Doors
Livin' Thing – Jeff Lynne
Love Me Tender (Aura Lee)
Love Yourself – Sheeran/Bieber
Mamma Mia – Abba
Marry You – Bruno Mars
Mr Blue Sky – ELO
Mr Brightside – Killers
Moondance – Van Morrison
My Love -McCartney
Nightswimming – REM
Nothing Else Matters – Metallica
One Day Like This – Elbow
Paradise – Coldplay
Penny Lane – Beatles
Perfect Day – Lou Reed
Pretty Woman – Orbison
Rather Be – Clean Bandit
Shape of You – Sheeran
Shallow – Lady Gaga
She's Always a Woman – Billy Joel
Shut Up and Dance- Walk the Moon
Signed Sealed Delivered – Wonder
Sittin' On the Dock of the Bay – Otis Reading
Smooth Criminal – Jackson
Songbird – Fleetwood Mac
Somebody to Love – Queen
Sunny Afternoon – Kinks
Sweet Child O Mine – Guns N Roses
Sweet Dreams are Made of This – Lennox
Take on Me – A-Ha
Take Your Breath Away – Berlin
Time to Say Goodbye – Sartori
The First Time Ever I Saw your Face – Flack
Thinking Out Loud – Sheeran
Thousand Years – Perri
Titanium – Guetta
Toxic -Britney Spears
Unchained Melody – Righteous Brothers
Viva La Vida – Coldplay
Waterloo – ABBA
When I'm 64 – Beatles
Whiter Shade of Pale – Procul Harem
Wonderful Tonight – Clapton
Yellow Submarine – Beatles
Yesterday – Beatles
Yesterday Once More – Carpenters
You'll be in my Heart – Phil Collins
Your Song – Elton John
You're Beautiful – Blunt
You Raise Me Up – Josh Groban
You Really Got Me – Kinks
Show, Latin and Film for Quartet
All I Ask of You – Webber
All the Time in the World – Barry
As Time Goes By – Hupfeld
Bare Necessities – Gilykson
Beauty and the Beast – Menken
Be Our Guest – Menken
Blue Tango – Leroy Anderson
Bridgerton Theme
Cabaret – Kander (Minnelli)
Can You Feel the Love Tonight – Elton John
Can't Help Falling in Love – Elvis
Cavatina – Myers (Deerhunter)
Chasing Sheep is Best left to Shepherds – Nyman
Cherry Pink – Prado
Chi Mai – Morricone
Concerning Hobbits – Shore
Consider Yourself – Lionel Bart
Diamonds are Forever – Barry
El Choclo – Villoldo
503- Zimmer (Angels and Demons)
Fawlty Towers – Wilson
Feelin' Good – Newley (Nina Simone)
Fields of Gold – Sting
For the Love of a Princess – Horner (Braveheart)
For Your Eyes Only – Conti
Gabriel's Oboe – Morricone
Game of Thrones – Djawadi
Goldfinger – John Barry
Hello Dolly – Hermann
Hallelujah – Cohen
Harry Lime Theme – Anton Karas
I'd Do Anything – Lionel Bart
I Will Follow Him – Peggy March
I See the Light – from Tangled
Imperial March – Star Wars
Jalousie – Gade
James Bond Theme – Monty Norman
Jurassic Park – Williams
Kissing You – Armstrong (Romeo and Juliet 1996)
Leaning on a Lamppost – Noel Gay
La Bamba –
La Cumparsita
Ladies in Lavender
Layla – Clapton
Let's Face the Music and Dance – Irving Berlin
Libertango – Piazzolla
Love And Marriage – Van Heusen
Love Me Like You Do – Ellie Goulding
Love Theme for Nata (Cinema Paradiso) – Morricone
Love Theme from Romeo and Juliet – Nina Rota ("Our Tune")
Match of the Day
Moon River – Mancini
Morning of the Carnival – Bonfa
Nobody Does It Better – Hamlisch (Spy Who Loved Me)
Once Upon A Time in the West – Morricone
Over the Rainbow – Arlen
Pelagia's Song – Warbeck (Captain Correlli)
Pink Panther – Mancini
Poirot – Gunning
Por Una Cabeza – Scent of a Woman
Singin' in the Rain – Nacio Herb Brown
Skyfall – Adele
Sway – Beltran
Tango in D – Albeniz
Titanic theme
The Music of the Night – Webber
Tico Tico – De Abreu
Under The Sea – Menken (Little Mermaid)
When You Wish Upon A Star – Harline
Jazz, Ragtime, Folk and Evergreens for Quartet
A Foggy Day in London Town – Gershwin
A Summer Place – Steiner
All The Things You Are – Kern (Ella Fitzgerald)
Anything Goes – Cole Porter
Ashokan Farewell – Ungar
As Time Goes By – Hupfeld
Bethena – Joplin
Black Bottom – Ray Henderson
Cabaret – Kander (Minnelli)
Chicago – Fred Fisher
Chi Mai – Morricone
Cock Linnet – Trad
Embraceable You – Gershwin
Feelin' Good – Newley (Nina Simone)
Feelings – Albert
Forgotten Dreams – Leroy Anderson
Hava Nagila – Trad
Hello Dolly – Hermann
I Do Like to be beside the Seaside – Glover-Kind
In the Mood – Garland
Irish folk tunes selection – Trad
It Had to Be You – Sinatra
It Don't Mean a Thing (if it ain't got that swing) – Duke Ellington
Jeeves and Wooster – Dudley
La Paloma – Iradier
La Vie en Rose – Louiguy
Leaning on a Lamppost – Noel Gay
Let's Do It – Cole Porter
Makin' Whoopee – Donaldson
Misty – Ella Fitzgerald
Moondance – Van Morrison
My Funny Valentine – Rodger
New York New York – Kander (Sinatra)
Recipe for Love – Connick Jr
Ragtime Dance – Joplin
Spread a Little Happiness -Ellis
Summertime – Gershwin
Sweet Georgia Brown – Bernie/Pinkard
S'Wonderful – Gershwin
Take Five – Desmond
The Folks Who Live on the Hill – Kern
The Man I Love – Gershwin
Unforgettable – Nat King Cole
Wonderful World – Louis Armstrong
When I Fall in Love – Nat King Cole
We also have a selection of festive music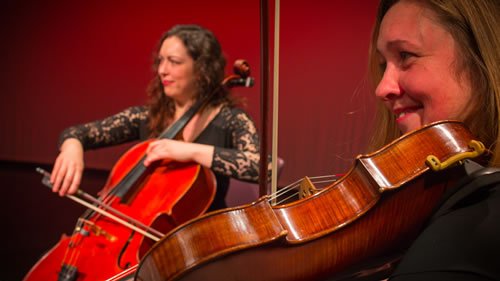 Trio and Duo repertoire
Click here to view and download the Trio and Duo repertoires as PDFs